For 68 years, St. Vincent de Paul of Lane County's social service programs have provided supportive resources for individuals, children, and families who live in poverty and/or homelessness, serving 35,000 people annually. SVdP operates more than 1,500 units of affordable housing and two day-access shelters for families and individuals experiencing homelessness, offers low-barrier employment, and administers many programs that foster long-term stability. Waste-based businesses generate revenue for social services and divert millions of pounds of reusable materials from landfills annually.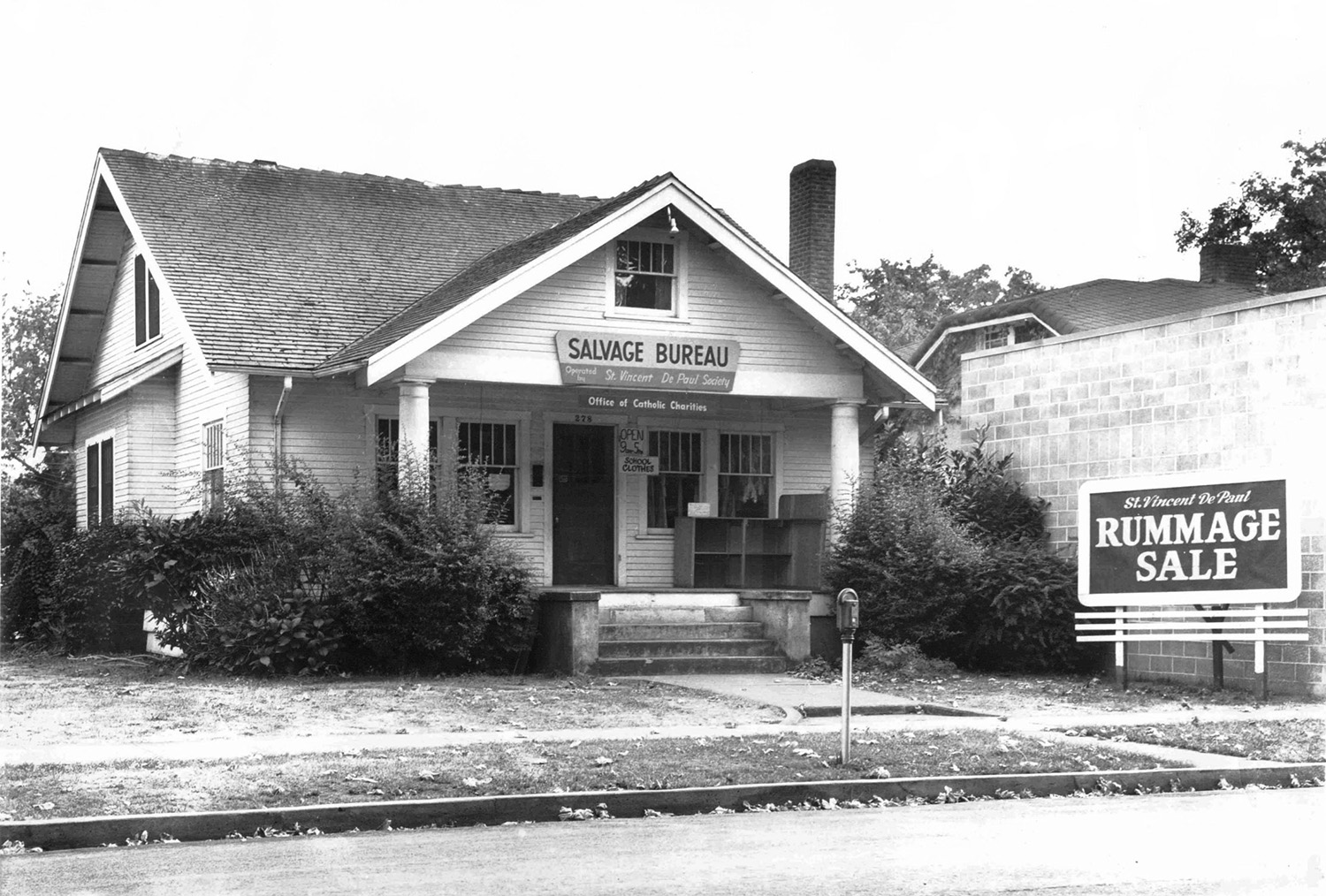 Emergency Family Services have Moved!
As of August 1, 2022, we are excited to announce we will be improving access to emergency family services by shifting these resources to one central location — the First Place Annex located at 4060 W. Amazon Drive, Eugene, Ore.!
To learn more, click HERE.
Donate Funds
Prevent homelessness. Keep a family's lights on. Shelter a family experiencing homelessness. Provide affordable rental housing. Help a veteran. There are many ways to help people in need through St. Vincent de Paul.
Donate Items
Donations from the community help us support people in need and raise funds for our charitable programs. We accept a wide variety of clothing, household items, appliances, electronics and more at our donation centers.
Bid Opportunities
In our work in real estate development, renovation and maintenance, and service provision, St. Vincent de Paul periodically contracts with outside vendors in our community.
Employment
We focus on helping people find a path out of poverty and reaching self-sufficiency – being on our team means you make an impact!
Volunteer
Thank you in advance for your interest and willingness to share your time and talents with us. We have many volunteer opportunities for you to choose from.
Cascade Alliance
The Cascade Alliance helps nonprofits across the country turn discarded items into a stable revenue stream and source of quality jobs for people with barriers, thereby providing lasting community wide economic and environmental impacts.
Something truly disastrous must happen before some Veterans will seek help from programs such as Supportive Services for Veteran Families (SSVF). Take Trudy "Jess" Boykin. Now a firefighter, this U.S. Army Veteran served from 2007 to 2009 in Iraq, where she suffered...
read more
St. Vinnie's operates 12 retail thrift stores, 3 mattress recycling facilities, a used car lot, appliance recycling and Styrofoam recycling operations, and a robust online book sales department. These endeavors generate revenue for SVDP-provided social services that deliver supportive resources for individuals, children, and families who are experiencing homelessness or housing instability.
When you shop St. Vinnie's you are doing your part to help the community!