Family Support at First Place Kids
First Place Kids (FPK) is a unique child care assistance program located within St. Vincent de Paul's First Place Family Center now housed within the First Place Annex in Eugene, Oregon. FPK has provided families experiencing homelessness with access to early childhood education and care for children ages 0-5 since 2011. Our goal is to reduce barriers to early childhood education, facilitate kindergarten readiness, and address educational delays by providing direct services within the FPK classroom. FPK's preschool curriculum helps children develop essential social-emotional skills while families are provided with essential respite on their path to stability.
Services at FPK
First Place Kids offers four areas of service. Together, these areas provide a one-of-a-kind model of support to families in need:
Therapeutic Childcare:

FPK Preschool provides families who are actively experiencing homelessness with access to high-quality, trauma-informed preschool for children ages 0-5. FPK Childcare offers all-ages care during parent education events.
Family Support Activities:

FPK offers weekly Parent Education events, as well as weekly Family Fun Activities to promote family bonding.
Family Resource Referrals:

FPK supports families with resource referrals specific to children and childcare.
Community Engagement:

FPK participates in community partner groups, public speaking events and hosts community interns and volunteers.
Location and Hours 
To access FPK services, families should visit or contact: 
First Place Family Center at The Annex
4060 W. Amazon Drive
Eugene, OR 97405
541-650-4218
Nearby LTD bus routes: 36, 24, and 28
Preschool Hours: Monday – Friday, 9:30 a.m. – 1:00 p.m.
Parent Education: Thursdays, 2:30 p.m. – 4:00 p.m.
Family Fun Activities: Tuesdays, 2:30 p.m. – 4:00 p.m.
First Place Kids is consistently seeking support from volunteers and interns in order to provide a high level of child care assistance. We provide many opportunities for community members to directly impact children and families experiencing homelessness. Please get in touch with us at (541) 650-4218 for more information on how to get involved.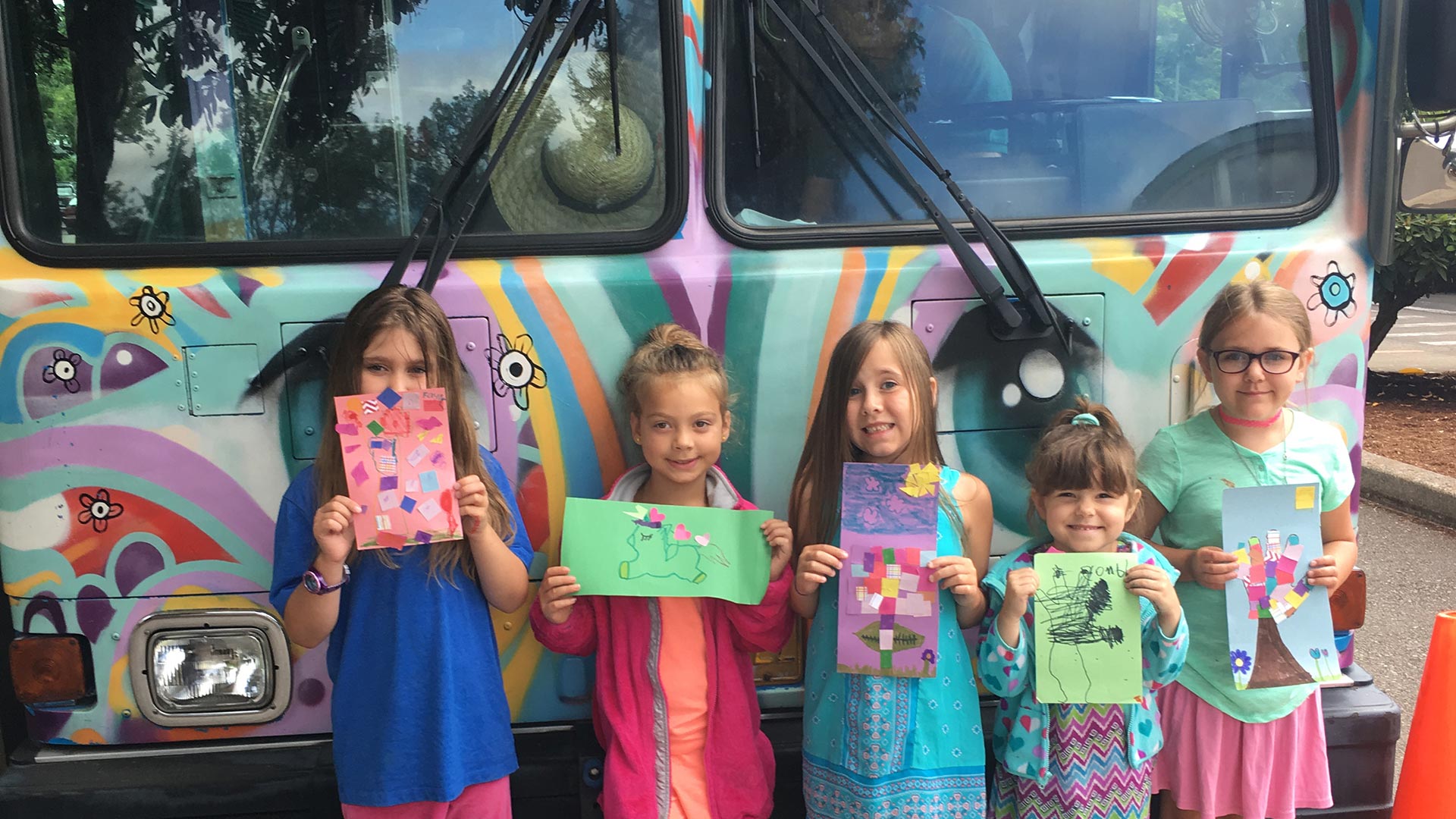 Preschool Promise
St. Vincent de Paul's Preschool Promise program is our newest solution to Eugene's childcare desert, providing free high quality, trauma-informed daycare at no cost to families. Children enrolled in this program will have daily access to educational garden space, simple, natural toys, and therapeutic child care focused on building critical social-emotional skills. Open four days per week, SVdP's accessible Preschool Promise classroom will offer 15 local children preschool that will both support working families and close educational achievement gaps.  
To learn more and register for Preschool Promise, visit the  Early Learning Hub.