Every purchase and donation at a St. Vinnie's store, and every monetary gift to SVdP, helps us build a better community.
We reduce waste, create jobs, develop affordable housing, and provide stability for your most vulnerable neighbors.
When you see a neighbor in need, what is your response?
Your gifts towards any of our programs are enabling sustainable change for our unhoused and vulnerable neighbors. It can be gut-wrenching to see the impact of poverty in our own community, every day. It's nearly impossible to drive through our community without seeing someone in need and it can be overwhelming to see how many folks are looking for support and compassion.
Our programs aim to alleviate poverty and end the cycle of homelessness for all. We serve individuals, families, veterans, and unaccompanied youth with compassion to restore their sense of dignity and value in our community.
Your monthly contribution to our programs is allowing us to reach our community's most vulnerable where they are at, and bring them back into stability and safety.
Make sustainable change as a member of the Sustainer's Circle!
$20 a month clothes, feeds and provides showers for an unhoused neighbor
$30 a month provides Kids Club for an affordable housing complex
$50 a month provides food, clothes, and showers for one family a month at First Place Family Center
$100 a month provides a Veteran with job training and housing stability
$500 a month shelters an unaccompanied youth at our Youth House
Why I give

"In a world too often characterized by greed and inequity, St. Vincent de Paul represents equity and the antithesis of greed. Research on effectiveness of St. Vinnie's programs, from Dawn to Dawn to The Annex, will turn up good news about good projects.

Director Terry McDonald and his bevy of benevolent assistants are brilliant thinkers, planners, and entrepreneurs. They do the hard and gritty work that I can't do or don't do. I'm not proud of shrinking from the tough stuff, willing to let someone else do it. I'm grateful St. Vinnie's saints are there, sympathetic to the marginalized, day after day, working programs that set people on their way toward self-sufficiency.

Be assured that St. Vinnie's will use your donations with efficiency and efficacy and great love."
Business Partner & Sponsorships
We are honored to have the support of so many local organizations and businesses. By pledging your support annually, your business will be featured here on our website and through various marketing and event opportunities throughout the year. We are open to hearing about your giving goals, and matching your organization or business with ways to create the largest impact. Learn more about our sponsorship programs below.
Name SVdP Lane County in Your Will or Retirement Plan
Inspire future generations by naming St. Vincent de Paul Society of Lane County, Inc. in your will or retirement plan. Your gift will help us continue our work for years to come, while providing favorable tax benefits to you or your estate designee.
Name St. Vincent de Paul Society of Lane County, Inc. in your Will or revocable trust. Naming St. Vincent de Paul Society of Lane County, Inc. in your Will or trust will cost you nothing during your lifetime but can leave a lasting legacy of support. A bequest can be for a specific dollar amount, a percentage of your estate, or a percentage of the balance remaining in your estate after other bequests have been fulfilled. Our Tax ID # is 93-0454786.
Name St. Vincent de Paul Society of Lane County, Inc. as a beneficiary of your retirement plan or life insurance policy. A pre-tax retirement account and proceeds from a life insurance policy are typically subject to both estate and income taxes. However, these taxes can be avoided by naming St. Vincent de Paul Society of Lane County, Inc. as the beneficiary. The donation comes to us tax free. Our Tax ID # is 93-0454786.
If you've already named SVdP in your will please let us know!
Generous Investments
Ensure the long-term impact of St. Vincent de Paul Society of Lane County, Inc. while also getting immediate tax benefits.
Give from a Donor Advised Fund. A Donor Advised Fund lets you designate charitable contributions for years in the future while taking the full tax benefit of those contributions now. Contact a community foundation or other investment institution to set up a DAF.
Donate from your IRA. If you are over age 70½, donating from your IRA is an excellent way to meet your required minimum distribution while reducing your tax liability. Contact your IRA administrator to request a funds transfer directly to St. Vincent de Paul Society of Lane County, Inc.
Give appreciated stock.

 Avoid capital gains tax by donating appreciated stock that you've held for more than one year. You'll also get an immediate tax deduction for the securities' fair market value. Ask your broker to transfer shares to the St. Vincent de Paul Society of Lane County, Inc (EIN: 93-0454786) through Morgan Stanley Wealth Management LLC.
Attn: Monique Ripley
Financial Advisor
Monique.Ripley@morganstanley.com
541-341-3423
Want More Information?
These are just some of the ways you can ensure the long-term impact of St. Vincent de Paul Society of Lane County, Inc. while providing benefits to yourself and your heirs. For more information about joining the St. Vincent de Paul Society of Lane County's Legacy Circle, contact:
Stefani Roybal, Philanthropy Director
541-335-1950
philanthropy.director@svdp.us
ShopRaise
St. Vincent de Paul Society of Lane County is proud to partner with ShopRaise. From groceries and apparel to technology and travel – a percentage of almost everything you buy using the ShopRaise app goes to support our cause. Click to download and start supporting us with every purchase.
Community Rewards – Fred Meyer
When shopping for household goods, groceries, and more, you could be making a difference for your neighbors in need at the same time! Sign up for a rewards program with Fred Meyer, and designate SVdP Lane County as your charity of choice!
Use code: GI264
Create A Facebook Fundraiser
It's as easy as a few clicks and you can share your fundraiser with your whole online community! We've had several donors create Birthday Fundraisers, or simply because they're awesome.
Employee Giving, Volunteering, & Matching Gifts
We are proud to partner with United Way of Lane County to establish employee giving programs and localized generosity.
Some companies see the value in encouraging their staff to give back to the community. Ask your employer about their volunteer opportunities, if they have an employee giving opportunities, or if they are able to match monetary donations. Several large corporations and local institutions have these programs already in place!
Thrivent Members
We're proud to be a Thrivent Choice enrolled organization!
Through the Thrivent programs, we are eligible to receive grant dollars, fee-free donations, and support from Thrivent Action Team service projects.
To learn more about Thrivent's membership benefits and generosity programs visit thrivent.com/generosity
McDonald Community Vision Fund
Securing Brighter Futures
St. Vincent de Paul Society of Lane County is proud to announce a new campaign to support development of the McDonald Community Vision (MCV) Fund. SVdP established this innovative new fund as a flexible funding stream — which, in the spirit of executive director Terry McDonald's 50-year legacy of service, will allow the organization to continue investing in community-serving opportunities with agility.
Terry's father, H.C. "Mac" McDonald, was the first SVdP director in Lane County. And Terry is as vital as ever at the helm of our multifaceted organization, now the largest nonprofit human-services provider in Lane County. For decades under McDonald's innovative leadership, SVdP has worked to alleviate homelessness and poverty, reduce waste, and grow environmental stewardship in our community and beyond.
The MCV Fund will be an important and enduring source of stability for those efforts, as we carry forward the McDonalds' longstanding vision of serving the most vulnerable in the community.
Investing In Stability
Recent events, most notably the COVID-19 pandemic and its widespread ripple effects, have compounded many existing social and economic challenges. In the process, they also highlighted the need for a flexible, unrestricted funding source to help stabilize SVdP and sustain our ability to deliver social services through turbulent times. Among other things, COVID-19 forced the temporary closure of all of our St. Vinnie's retail thrift stores, cutting off a vital source of revenue for our essential humanitarian programs and services.
The MCV Fund will form a more solid financial footing for SVdP and allow us to react nimbly when pressing needs shake our community in the future. With this funding stream, we will be able to quickly apply resources to help people in immediate crisis, such as those who were afflicted by 2020's pandemic and wildfires, and others pulled — perhaps for the first time — into society's worsening cycles of poverty and homelessness.
We have created the MCV Fund not only to preserve the legacy Terry McDonald has built as he nears retirement, but to secure long-term success and maintain SVdP's ability to pivot on demand during increasingly unpredictable times.
More About The Fund
The MCV Fund is not a traditional endowment, which is a financial instrument intended to generate ongoing interest income for a specific purpose, nor a reserve fund designed to hold money aside for anticipated future expenditures such as capital improvements. Rather, McDonald envisions this as an "opportunity fund" that will enable SVdP to react quickly by applying unrestricted donor contributions toward new opportunities, as they arise, to create benefit for the community.
These opportunities could take many forms, and the MCV Fund will enable SVdP's leaders to think outside the box when looking for ways to serve emerging and emergency community needs. These could include property purchases for future affordable-housing developments; timely partnerships with other organizations to serve a greater good; staffing expenses to cover a short-term need; or the application of funds to qualify for matching grants, effectively multiplying donors' gifts. The fund could also enable the nimble creation of new social-service programs and the rapid delivery of crisis-response services as gaps emerge — sometimes suddenly, as when driven by resource-stretching emergencies like 2020's trials by fire and virus.
While the circumstances of future MCV Fund use will vary widely, the application of those funds will always align with SVdP's overall mission of alleviating poverty, ending the cycle of homelessness, and creating benefit for the community. Decisions about expenditures from the MCV Fund will be made by the executive director and chief financial officer, with oversight from SVdP's board of directors.
Get Involved
Share the vision
We want to get as much of the community involved in this as possible, and we need your help! Host a staff member for a virtual meeting at your next club or civic group meeting, or maybe just a group of your friends and family. Contact us to get something scheduled.
Invest your time
Join our committee and get exclusive insights into how this fund will create brighter futures. All are welcome, and we'd love to hear your ideas. Contact us to join our next meeting!
Donate to the fund
Your financial support secures brighter futures for this community!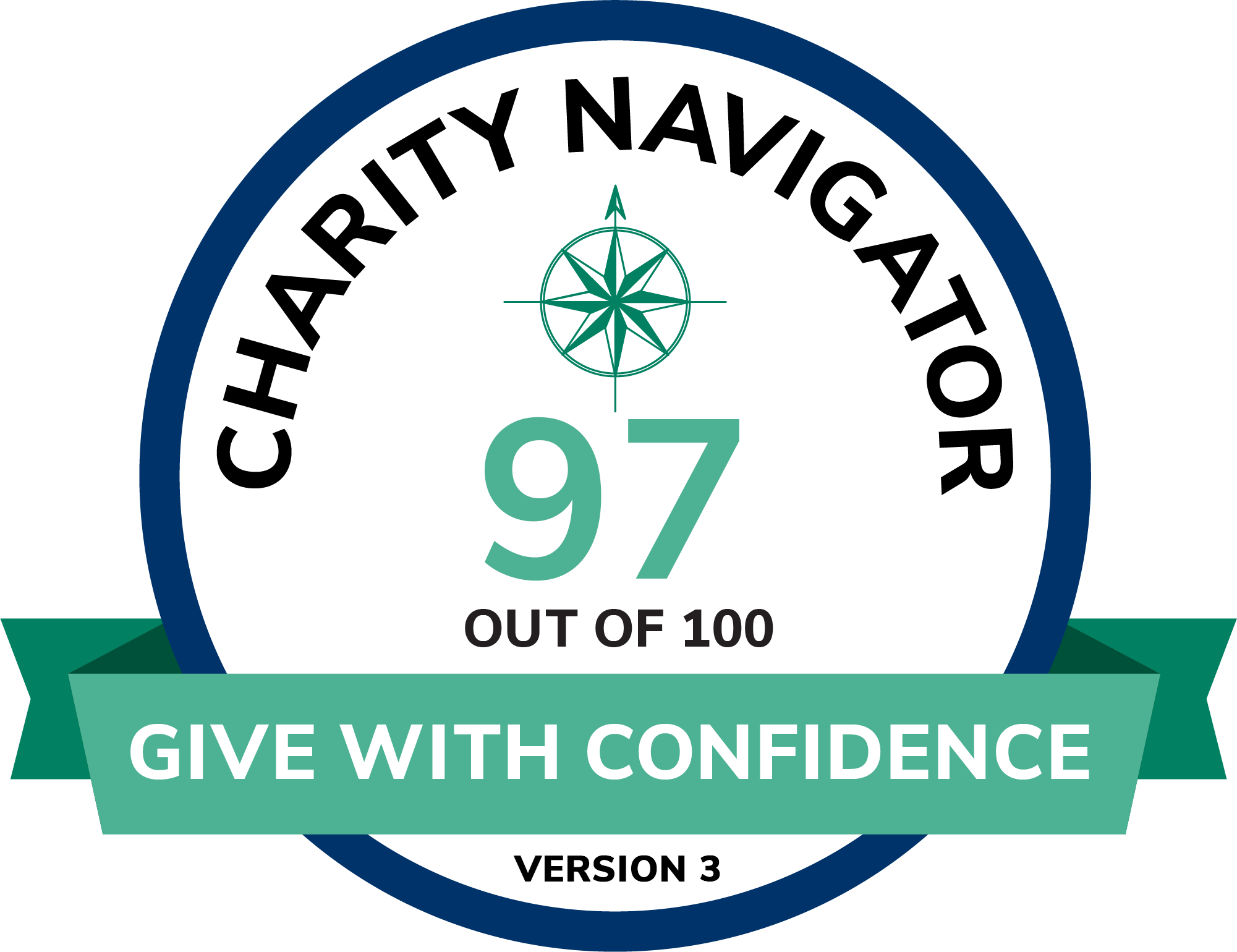 St. Vincent de Paul is Lane County's largest nonprofit human services organization. Founded in 1953 and incorporated in 1955, the Agency helps more than 50,00 individuals and families each year with emergency and homeless services, and affordable housing. St. Vincent de Paul is committed to providing comprehensive programs to alleviate poverty and help all individuals find a path out of poverty and into self-sufficiency.